Litchfield National Park
A favourite with locals, this park is home to stunning waterfalls, places to swim and stay, 4WD tracks and scenic walks.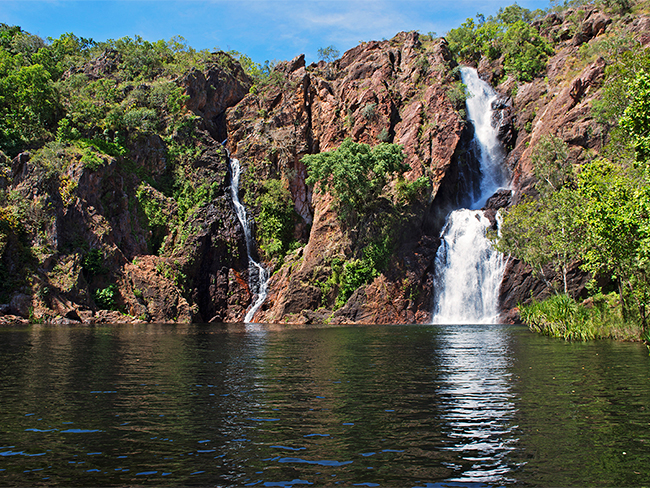 Litchfield National Park is a must see if you're in the Top End.
The park covers approximately 1,500 km2.
It's home to several stunning waterfalls that cascade into crystal clear pools, iconic magnetic termite mounds and clusters of weathered sandstone pillars.
Litchfield National Park is an ancient landscape shaped by water.
Aboriginal people have lived throughout the area for thousands of years. It is important to the Koongurrukun, Mak Mak Marranunggu, Werat and Warray Aboriginal people.
Their ancestral spirits formed the landscape, plants and animals and are still present in the landscape today.
Get the Litchfield National Park fact sheet and map PDF (807.3 KB).
How to get there
The park is about 120km south-west of Darwin, accessed from Cox Peninsula Road or through Batchelor.