Cascades
Keen walkers can take advantage of the tranquility and choose from 2 swimming spots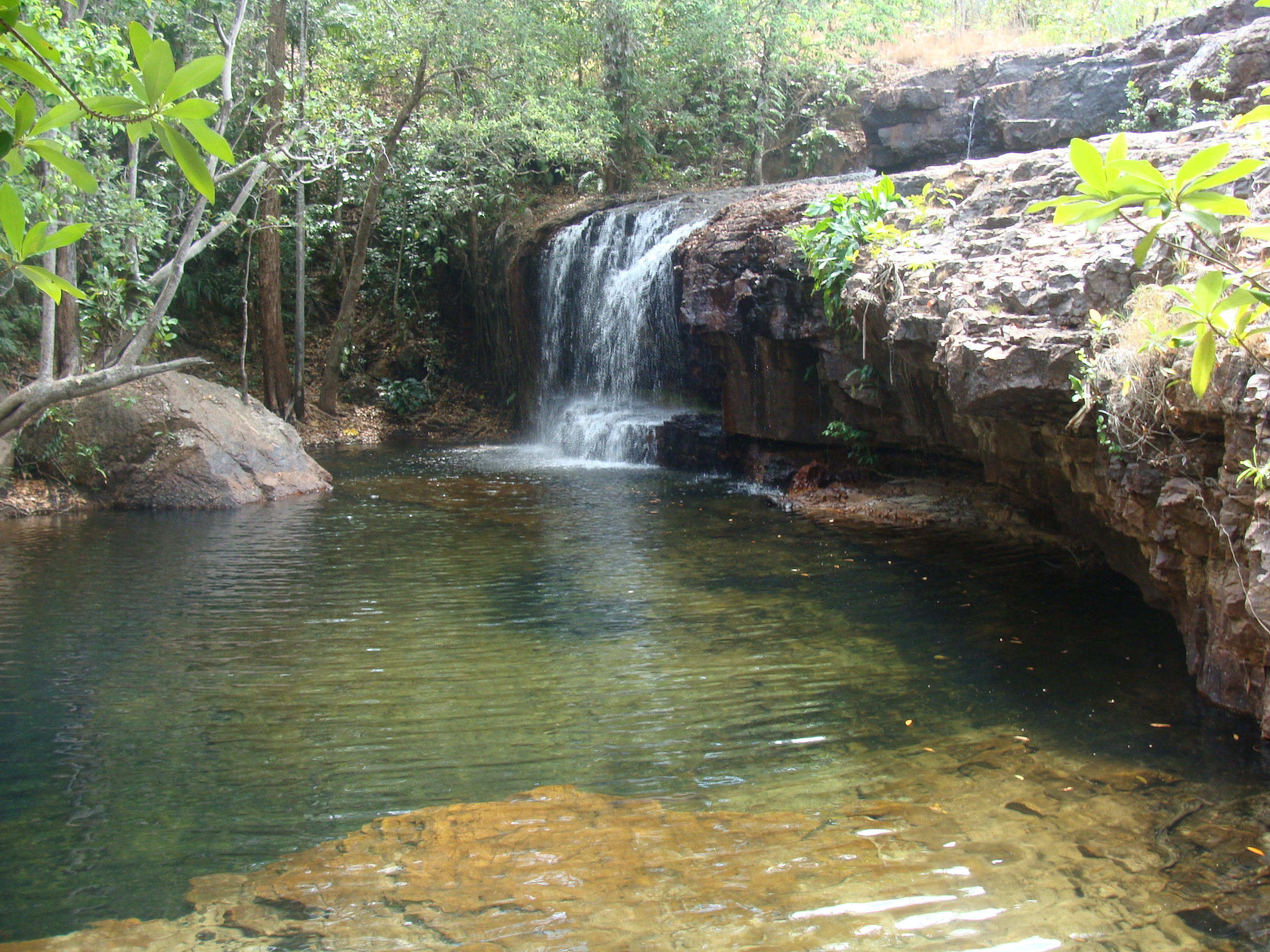 Cascades is divided into 2 sections, upper and lower.
To access either section you need to walk along rugged bushland.
The walks are graded moderate to difficult.
Cascades is considered a quieter and more tranquil swimming hole than other locations in Litchfield National Park.
Visitors often comment that they had the place to themselves or with only a handful of other visitors.
There are picnic tables and toilets close to the carpark.
Camping is not allowed.
Check if the park is open
Swimming
There are 2 swimming locations that form part of the upper and lower Cascade walk in Litchfield National Park.
Visitors enjoy Upper Cascades for its shallow rock pools, often referred to as a natural spa.
Lower Cascades has deeper rock pools and waterfalls to explore.
Walks
The Cascades walks are in rugged bushland - the path is steep, uneven, rocky and often in full sun.
The track is best suited to fit adults and older children who come prepared for the challenge.
You must have appropriate footwear, be sun smart and take water.
Lower Cascades
Start at the car park. The quickest way to Cascades Creek is by this shady walk.
This walk is closed in the Wet Season due to flooding and an increased risk of crocodiles.
Upper Cascades
Start at the car park. This walk takes you up onto the Tabletop Plateau where several lookouts have sweeping views of the lowlands below.
The walk is exposed and can be hot, so take water with you.
Address
Litchfleld National Park, Litchfield Park Road, Batchelor
Contact
08 8999 3947
Safety information
Prepare and stay safe in parks and reserves. Check forecast temperatures before you visit.
Facilities
Activities
Other parks you may be interested in