Buley Rockhole
A popular swimming spot with a series of shallow and deep holes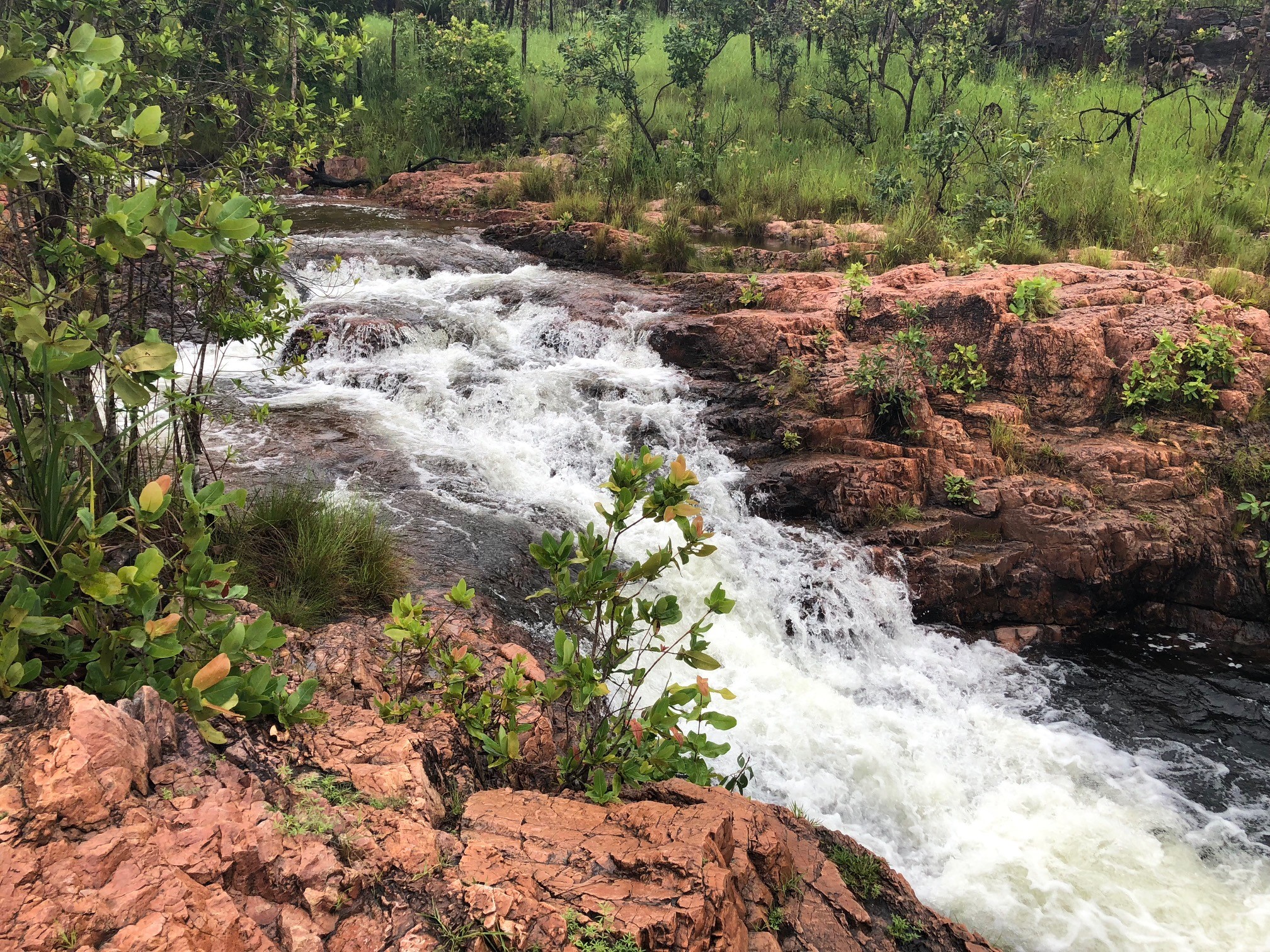 Buley Rockhole is set among several small, rapid flowing streams in Litchfield National Park.
The water ranges from small deep plunge pools to shallow rock pools.
Unlike swimming at Wangi or Florence Falls, the rock holes are a place to lounge around in the natural flowing water streams.
If the carpark is full you can park at Florence Falls and take the Buley Rockhole walk.
Buley Rockhole shares the same access road as Florence Falls. Buley is the first turn off.
Check if the park is open
Swimming
There are no accessibility ramps or easy access into the water.
You will need to walk over natural rock beds to access the rock pools.
Walks
Florence Creek
Start at the upstream picnic area or Buley Rockhole.
This walk follows Florence Creek between Florence Falls and Buley Rockhole.
Park your vehicle in one of the car parks at Florence Falls as parking is limited at Buley.
Address
Litchfield National Park, Litchfield Park Road, Batchelor
Contact
08 8999 3947
Safety information
Prepare and stay safe in parks and reserves. Check forecast temperatures before you visit.
Facilities
Activities
Other parks you may be interested in