Walker Creek
Picnic and swim by the creek or stay longer in one of the 8 camp sites nestled along the creek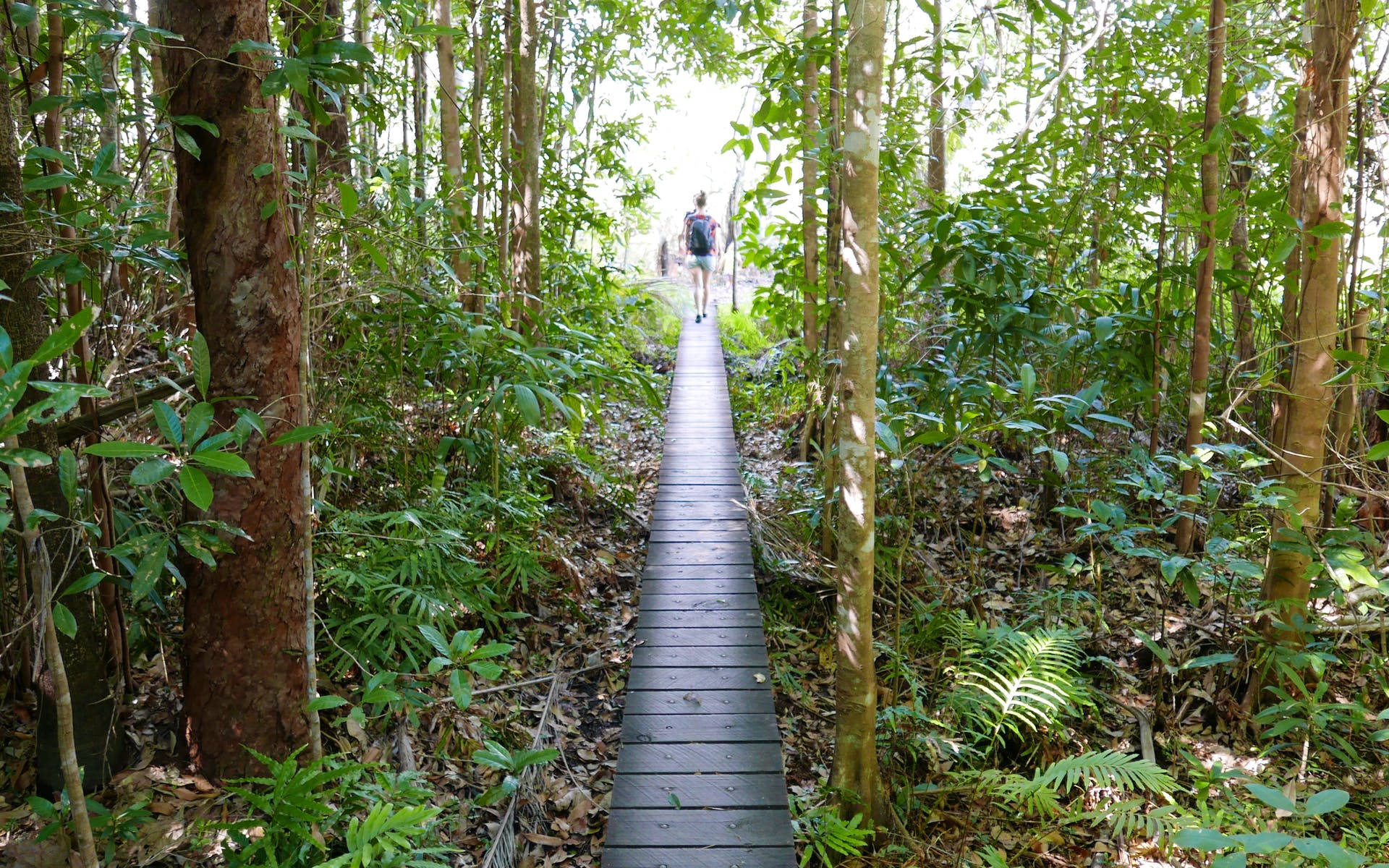 Walker Creek in Litchfield National Park is known for its secluded camp sites nestled along the creek bed.
Each of the 8 camp sites has a fire pit and convenient access to swimming.
If you are not spending the night at Walker Creek, you can still enjoy a bushwalk and a swim.
Check if the site is open
Swimming
Swimming is permitted unless temporally signed for closure due to environmental or wildlife hazards.
You can swim at the creek near the day use picnic areas located by the carpark or at the designated camp sites.
There is a shared swimming rock pool at campsite 6.
Swimming is discouraged at sites that are occupied by campers.
Camping
Walker Creek is a category B campground and has less facilities than other sites in Litchfield National Park. Read about campground facilities and fees.
The creek is accessible by 2WD but you will need to walk to your camp site.
The furthest camp site is 1.8km from the carpark.
There are 2 toilet blocks. One is located close to the carpark and another about 300m past campsite 5. Head towards the shared rock pool by campsite 6.
Use toilets wherever possible.
Otherwise choose a spot at least 100m away from your camp and from water ways.
Dig a hole at least 15cm deep in soil. Soil is better than sand.
Remember to take your rubbish with you as bins are not provided.
You must boil all water before consuming.
Find out more about camping in NT Parks.
Book and pay online
You must book and pay online for designated campsites and some multi-day walking trails. Do this before you go.
You can't pay at the park.
Find out more about how to use parks booking system.
If you are ready, book now.
Walks
Walker Creek
Start at the car park and walk along the creek.
You can swim in the creek near the picnic area or at a shared camping and swimming hole at the end of the walk.
Please respect the privacy of campers along the way.
Address
Litchfleld National Park, Litchfield Park Road, Batchelor
Contact
08 8999 3947
Safety information
Prepare and stay safe in parks and reserves. Check forecast temperatures before you visit.
Facilities
Accommodation
Public toilets
ECD
BBQ
Activities
Other parks you may be interested in