Tolmer Falls
Take the trail walk around the rim of the falls or the accessible path to the viewing decks of Tolmer Falls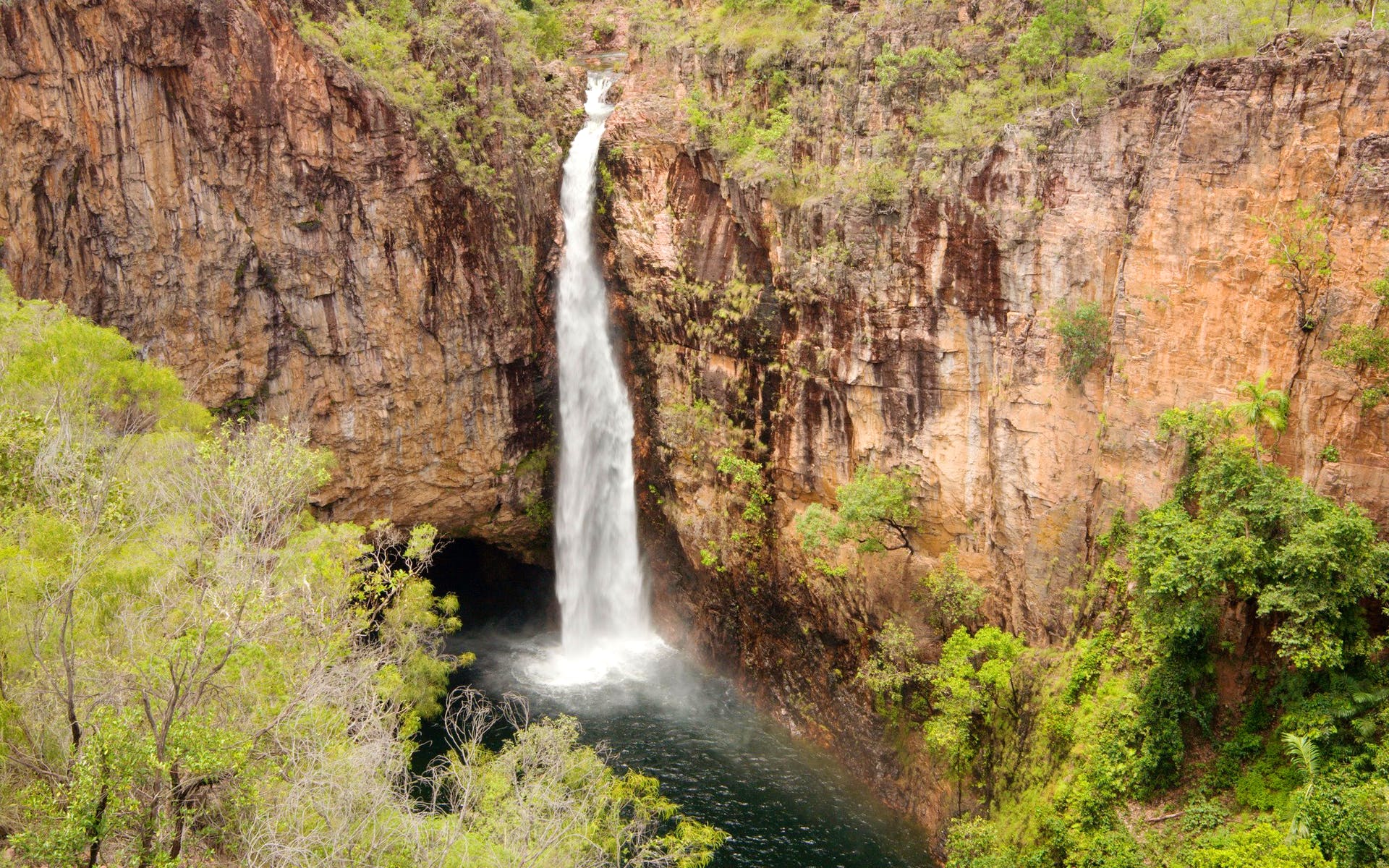 Tolmer Falls in Litchfield National Park is a large waterfall that can be admired from a viewing platform accessible to people of all abilities.
From the carpark the viewing platform is a short 400m walk along a sealed pathway.
The top time to see Tolmer Falls is during the wet season when the water is flowing at its best.
Swimming and camping is not allowed.
Check if the site is open
Walks
Tolmer Falls
Start at Tolmer Falls Lookout.
This is a pleasant alternative route back to the car park from the lookout. It takes you through typical Top End sandstone country and along Tolmer Creek.
Swimming is not allowed.
Address
Litchfleld National Park, Litchfield Park Road, Batchelor
Contact
08 8999 3947
Safety information
Prepare and stay safe in parks and reserves. Check forecast temperatures before you visit.
Facilities
Disabled access
Information signs
Public toilets
ECD
Activities
Walking
Picnic
Sightseeing
No swimming
Other parks you may be interested in