Aquatic pests: marine and freshwater
White spot disease
White spot disease is a highly contagious viral infection that affects crustaceans.
It poses a major threat to the Australian prawn industry and native crustaceans.
This disease is exotic to Australia and not currently in the Northern Territory (NT).
An outbreak of white spot disease was confirmed on several prawn farms in South East Queensland in December 2016. This triggered a national biosecurity response to contain and eradicate the disease.
Controls are now in place to prevent white spot disease spreading.
Import suspension
The virus has also been found in imported uncooked green prawns, resulting in import suspensions.
It is unlikely that white spot disease could be detected by consumers in imported prawns.
Green prawns imported to Australia must be de-headed and de-shelled when supplied to retail outlets.
The disease is not visible in prawns that do not have a shell or head.
To find out more about the import suspension go to the Australian Government's Department of Agriculture and Water Resources website.
How you can help stop it spreading
You can take the following steps to stop white spot disease spreading in the NT:
don't use prawns intended for human consumption as bait
don't throw away prawns intended for human consumption in or near waterways
check your bait for signs of white spot disease.
What it looks like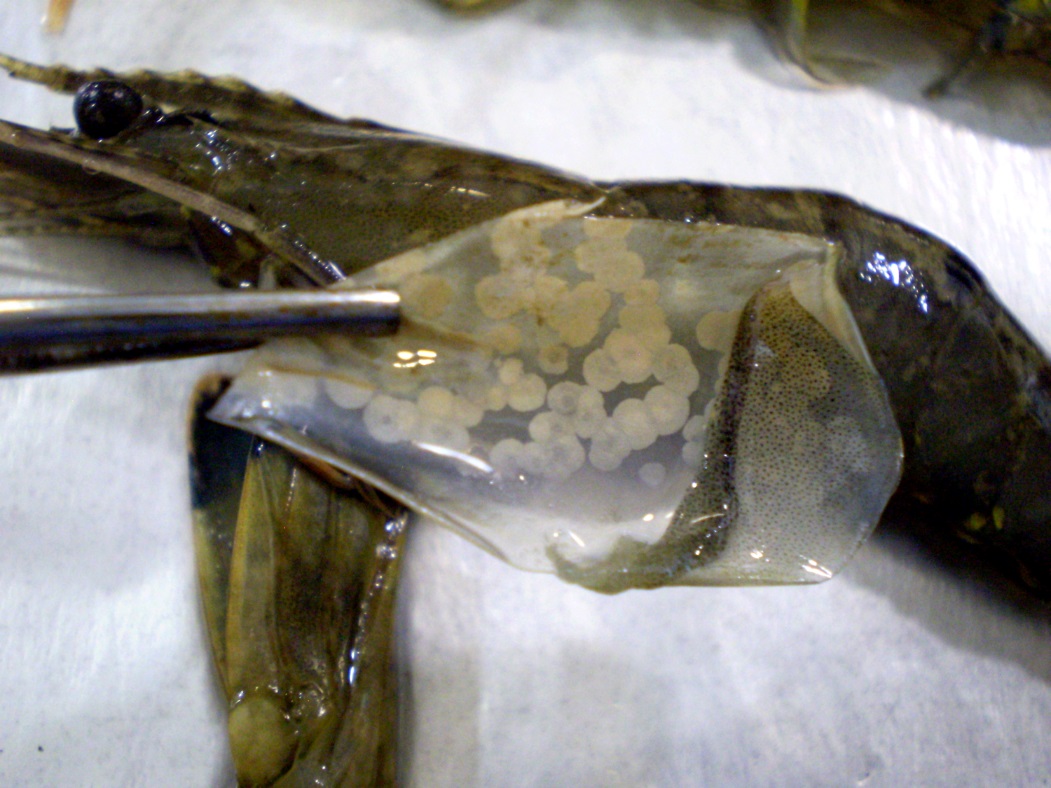 Prawns with white spot disease may have a loose shell with white spots. The spots can be 0.5mm to 2mm wide.
They are on the inside surface of the shell with a pink to red discolouration.
Inspection and testing of a prawn infected with white spot disease - photo courtesy of Queensland Department of Agriculture and Fisheries
Impact
A widespread outbreak of white spot disease would have a significant impact on the Australian aquaculture industry and native crustaceans. It would have trade, environmental and social impacts.
White spot disease can result in 100% mortality in prawn farm operations within a few days of visible signs.
How to report it
If you think you've seen a case of white spot disease follow these steps:
Step 1. Photograph it - from different angles and with the bag the prawns were purchased in.
Step 2. Record it - make a note of when and where you purchased the prawns including the producer's name, the trade or common name of the prawns and where they came from.
Step 3. Collect it - keep the whole bag of prawns and freeze it.
Step 4. Report it - call the Fishwatch Hotline on 1800 891 136 or make a report through the Fishing Mate app.
To find out more about the response to this incident go to the National Pest and Disease Outbreaks website.
Print all pages in this section
---
Last updated: 10 March 2017
Give feedback about this page.
Share this page:
URL copied!