Buy local plan
The Buy Local Plan gives local businesses greater opportunity to tender for and win government work.
The Northern Territory (NT) Government spends approximately $3 billion on goods and services annually.
The plan will improve the way that local benefits are identified, evaluated and realised at all stages of the procurement and contracting lifecycle.
The nine key actions include the following: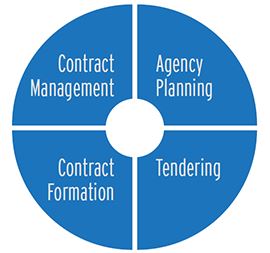 Agency planning: Amend NT Government policies, procedures and practices to strengthen the consideration of local benefit factors
Tendering: A local content test in all government quotes and tenders, worth a minimum of 30 percent in tender evaluations.
Tendering: Improve consistency and quality in the assessment of local content during tender evaluations.
Tendering: Enhance the consideration of local benefits across all tender evaluation criteria, not just the standalone local content test.
Tendering: Inviting at least one quote from a Territory enterprise for tier 1 and 2 procurement.
Across all phases: A Buy Local Industry Advocate to provide an independent advocacy function to government on behalf of local industry.
Contract formation: Standard NT Government contractual terms and conditions to incorporate the successful tenderer's local benefit commitments.
Contract management: A robust contract management framework to improve NT Government and supplier relationships and contractual compliance.
Across all phases: Focus on NT Government capability development across the end-to-end procurement process, including to industry where relevant.
For more information read the plan.
Buy Local Plan PDF (255.0 KB)
Buy Local Plan DOCX (251.7 KB)
For any queries, fill in the Buy Local Industry Advocate enquiry form.
Last updated: 05 February 2020
Share this page: