Procurement framework
The Northern Territory (NT) Government framework is made up of the following:
legislation
regulations
policy
rules.
The framework helps government focus on achieving better procurement outcomes.
The figure below shows how the framework is made up.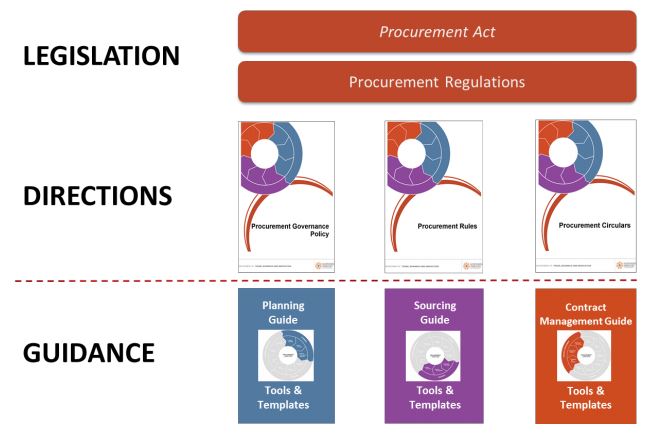 Procurement rules
All government staff must follow the rules of procurement when buying goods and services.
These rules include mandatory requirements, exceptions, and exemptions.
For more information, read the procurement rules:
Procurement principles
Procurement principles must be applied to all government procurement.
This includes Value for Territory which helps the NT in achieving its:
economic
social
environmental and
cultural objectives.
It's one of the NT Government's five procurement principles.
For more information on Value for Territory and procurement principles, read the governance policy:
---
Last updated: 27 April 2021