Connells Lagoon Conservation Reserve
Connells Lagoon Conservation Reserve is in the heart of the Barkly Tableland.
It is the only reserve in Australia established primarily for the conservation of Mitchell grassland.
It is home to several of Australia's rare and endangered birds including the flock bronzewing pigeon, pictorella mannikin finch, red-chested button-quail and the Australian bustard.
A major biological survey in the region carried out in 1982 found 189 species of plants, which is surprisingly rich for the area.
At the time, nine mammal, 53 bird and 19 reptile species were also recorded in or near the reserve.
Get the Connells Lagoon Conservation Reserve fact sheet and map (945.9 kb).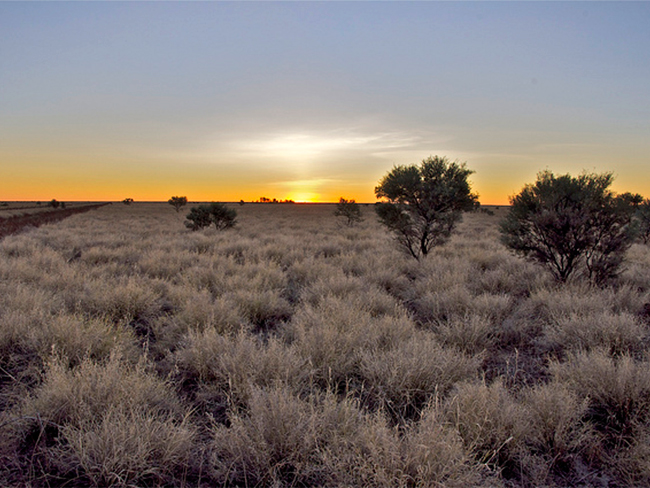 What to see and do
You can go four-wheel driving and wildlife spotting at the reserve.
How to get there
The reserve is between Brunette Downs and Alexandria Station via an unsealed road, which is accessible by 2WD vehicles.
Check if this park is open
Find out if the Connells Lagoon Conservation Reserve is open.
Opening hours
All year round, but roads may close after heavy rain.
It is best to visit during the cooler months from April to September.
Contact
Tennant Creek Ranger Station phone: (08) 8962 4599
Parks and Wildlife Alice Springs
Facilities
Connells Lagoon Conservation Reserve has all of the following facilities:
information signs
4WD track – to access the plants and animals.
Please remember
When visiting the park, remember all of the following:
stay on designated roads and tracks
historic, cultural items and wildlife are protected
fires are not permitted in the reserve
bins are not provided, so take your rubbish with you
pets are not permitted in this reserve
camping is not permitted
generators are not permitted.
Safety
You can have a safe and comfortable trip to Connells Lagoon Conservation Reserve by doing all of the following:
observe park safety signs
carry and drink plenty of water
wear a hat, sunscreen, insect repellent, suitable clothing and footwear
avoid strenuous activity during the heat of the day
think about your health and fitness when choosing a walk.
Last updated: 20 June 2018