Larapinta Trail food drops
You can store food at various points along the Larapinta Trail. Most walkers who finish the entire trail use these food drops to restock food supplies.
How to organise a food drop
You can leave food in storage rooms at Ellery Creek South, Serpentine Gorge and Ormiston Gorge. Get a key from the Tourism Central Australia visitor centre.
You will need to pay a deposit of $50, refundable when the key is returned.
A non-refundable fee of $10 will be charged by Tourism Central Australia to cover costs.
A secure container with a lid is recommended so that your food is protected from mice and insects. Containers should be removed after your walk.
You can view an example of the food storage room below.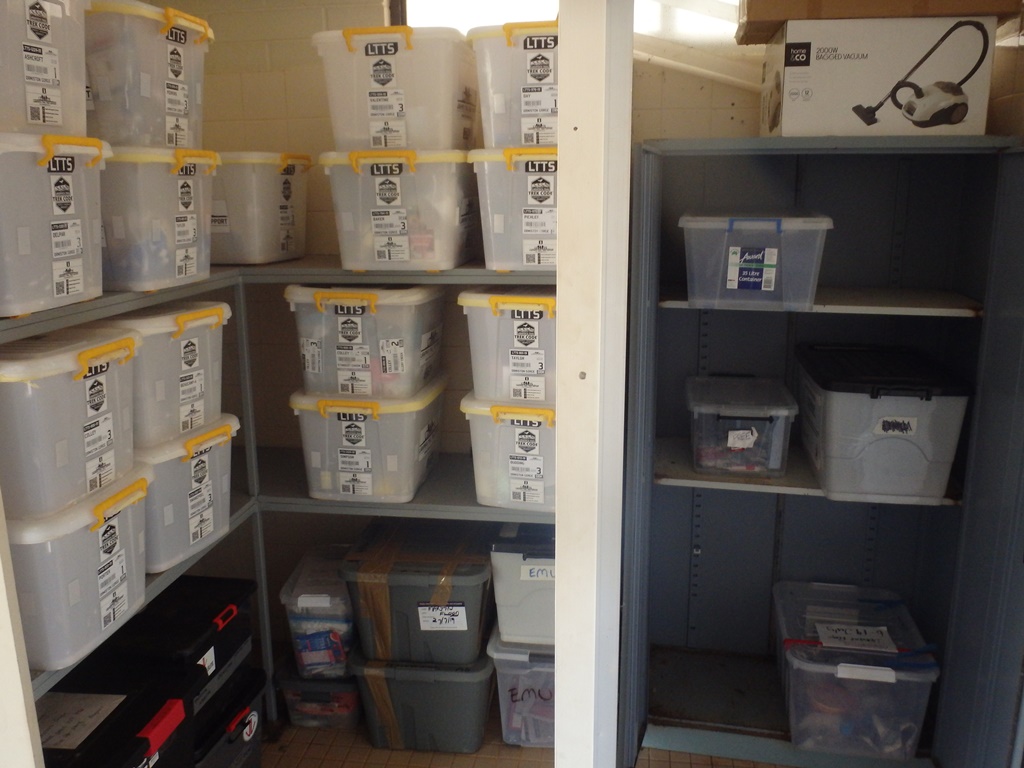 If you aren't using the storage rooms
If you are dropping food somewhere else, make sure it is hidden and well protected from animals and ants.
You can drop food on the way to where you are going to walk from. Then you will know exactly where the food drops are and can do them in one trip.
Or you can talk to one of the companies offering food drops.
You can also book food drops at Standley Chasm. You will need to contact them directly if you want to organise this.
Add a label
Label your food drop box with your name, the date and your intended pick-up date. It is your responsibility to collect all food drop boxes within seven days of the labelled pick-up date.
Food drop boxes placed by commercial service providers do not require an additional label.
Any unlabelled food containers will be dated by a park ranger and removed after 14 days.
---
Last updated: 23 February 2022
Give feedback about this page.
Share this page:
URL copied!