Elsey National Park
The park is 8km from Mataranka and home to historical sites and crystal clear thermal pools. Enjoy a scenic walk or land based fishing.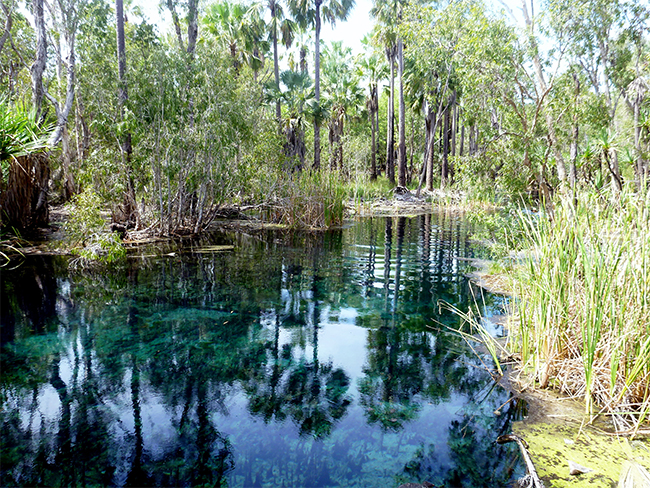 Elsey National Park is located 120km south of Katherine near Mataranka.
The park is best known for its thermal pools that stay a warm 34°C year round.
It's also popular for boating and fishing with 2 boat ramps and several land fishing locations along the Roper River.
Scenic walks including the World War II Aboriginal Army Camp and historical sites such as the Old Mataranka Sheep Dip are just some of the things you can experience.
Get the Elsey National Park fact sheet and map PDF (1.1 MB).
How to get there
Elsey National Park is at Mataranka, 120km south of Katherine.
From the Stuart Highway take Martin Road to go to Bitter Springs, Homestead Road to visit the Mataranka Thermal Pools or John Hauser Drive, off Homestead Road for all other sites in the park.