Bitter Springs
Enjoy a swim in the warm thermal waters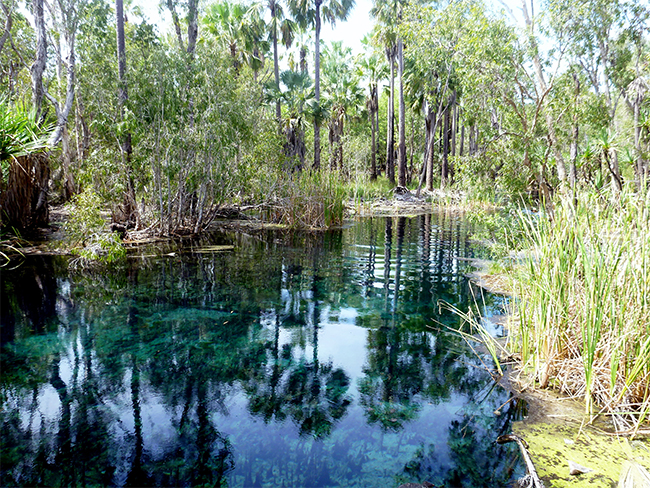 Bitter Springs is one of two natural thermal pools in Elsey National Park.
Spring water rises from underground at a rate of 30.5million litres per day.
The water is very warm all year round.
Check if the site is open
Swimming
Swimming in the crystal clear natural thermal pools is the main attraction at Bitter Springs.
The path is paved from the carpark to the swimming hole.
There is a handrail leading into the water with a few downwards steps.
Walks
To help you work out if a walk will suit your level of fitness and experience, each walk has been graded to assist you.
The grades are based on the walking track grading system.
Before you walk or hike, you should read about bushwalking and hiking safety.
Bitter Springs walk
Take a walk around the Livistona-lined thermal pool with easy access to the pool.
Length of walk
Distance
500m loop
Time
20 minutes
Grade
Grade 1 - easy
Suitability

Suitable for most people.
Pram and wheelchair accessible.
Other parks you may be interested in