Katherine Hospital
Visiting Katherine Hospital
Change to visiting hours
You can only visit from 10am to 11am and 5pm to 6pm everyday.
Only one visitor can visit at a time.
You should check with nursing staff before visiting.
Exceptions will only be approved in special circumstances, and at the discretion of hospital management.
You can be refused entry to wards if you are intoxicated.
To help you locate the right area use the detailed map of the hospital below.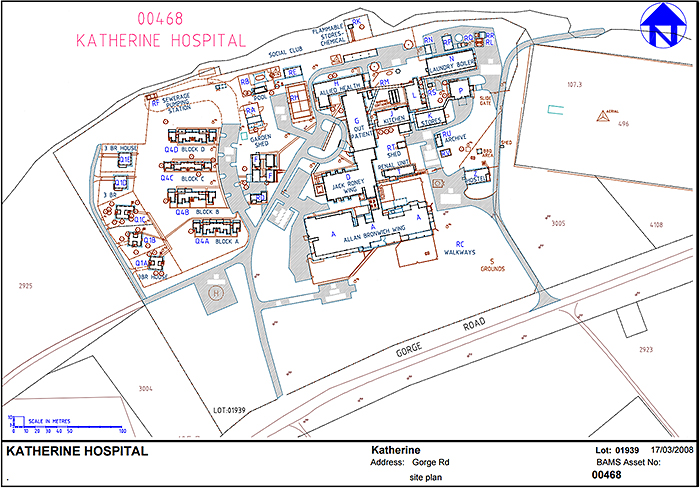 Katherine Hospital map - JPG version JPG (843.6 KB)
Katherine Hospital map - PDF version PDF (381.1 KB)
Print all pages in this section
---
Last updated: 30 June 2021
Give feedback about this page.
Share this page:
URL copied!