Katherine Hospital
Visiting Katherine Hospital
The visiting hours for the Katherine Hospital are every day from 10am to 8pm.
You should check with nursing staff before visiting a patient, or if you want to visit outside normal visiting hours.
You can be refused entry to wards if you are intoxicated.
To help you locate the right area use the detailed map of the hospital below.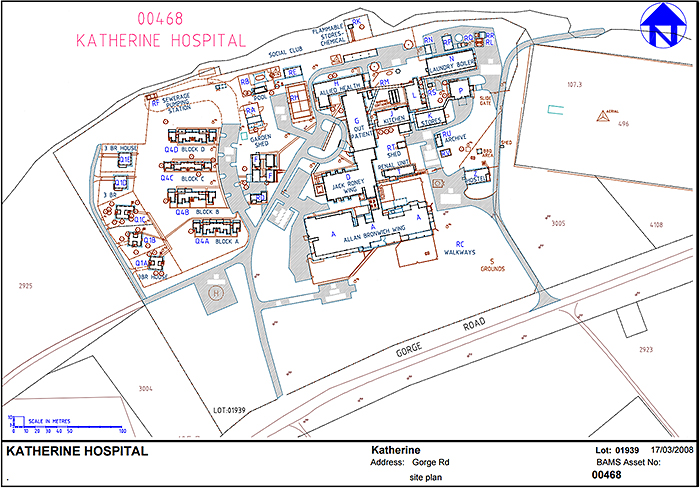 Katherine Hospital map - JPG version JPG (843.6 KB)
Katherine Hospital map - PDF version PDF (381.1 KB)
Print all pages in this section
Last updated: 13 May 2016
Share this page: