Gove District Hospital
Visiting Gove District hospital
Changes to hospital visits
Visitors are encouraged to wear a mask when attending the hospital.
Visiting hours for Gove District Hospital are restricted from 10am to 12 noon and 5pm to 7pm each day, except for maternity and paediatrics.
Visiting during a COVID-19 lockdown or lockout
Visiting arrangements at Northern Territory hospitals are restricted during lockdowns and lockouts to keep patients, staff and the community safe.
Stay up to date with the latest information on the NT Coronavirus website.
Map of hospital grounds
You can enter through ambulatory care.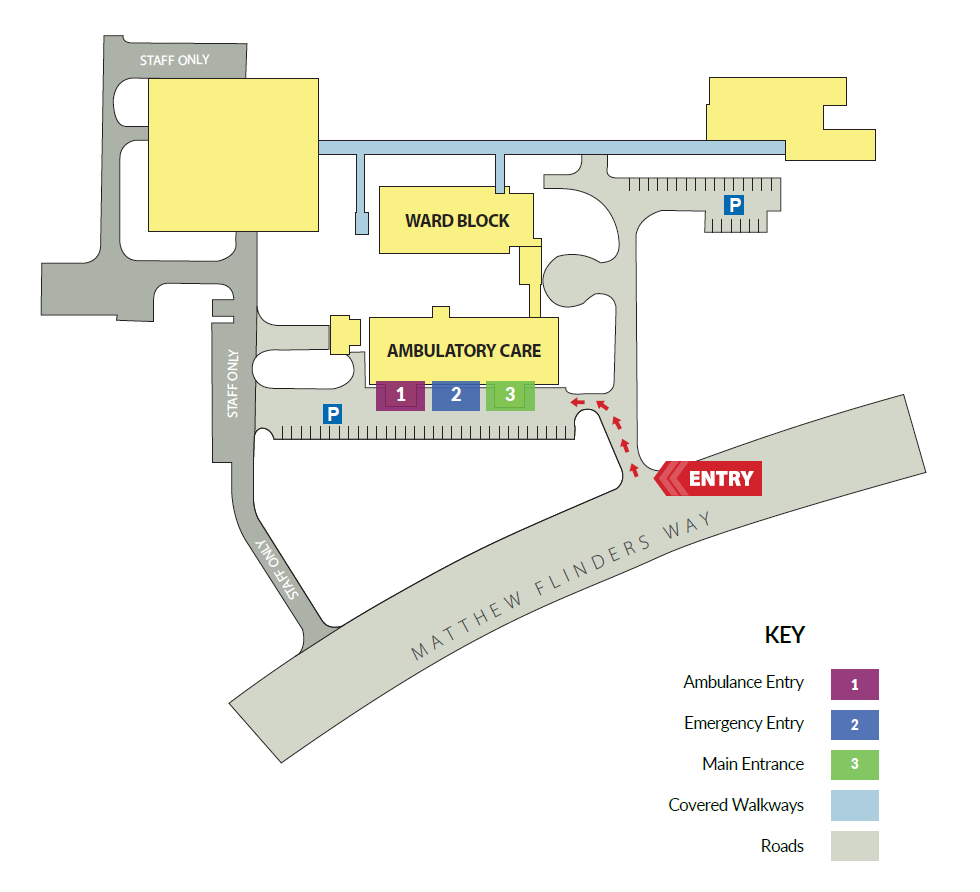 Print all pages in this section
---
Last updated: 01 December 2021
Give feedback about this page.
Share this page:
URL copied!