Stray Creek Conservation Area
The conservation area protects the riverine vegetation in the creek. A great place to bird watch.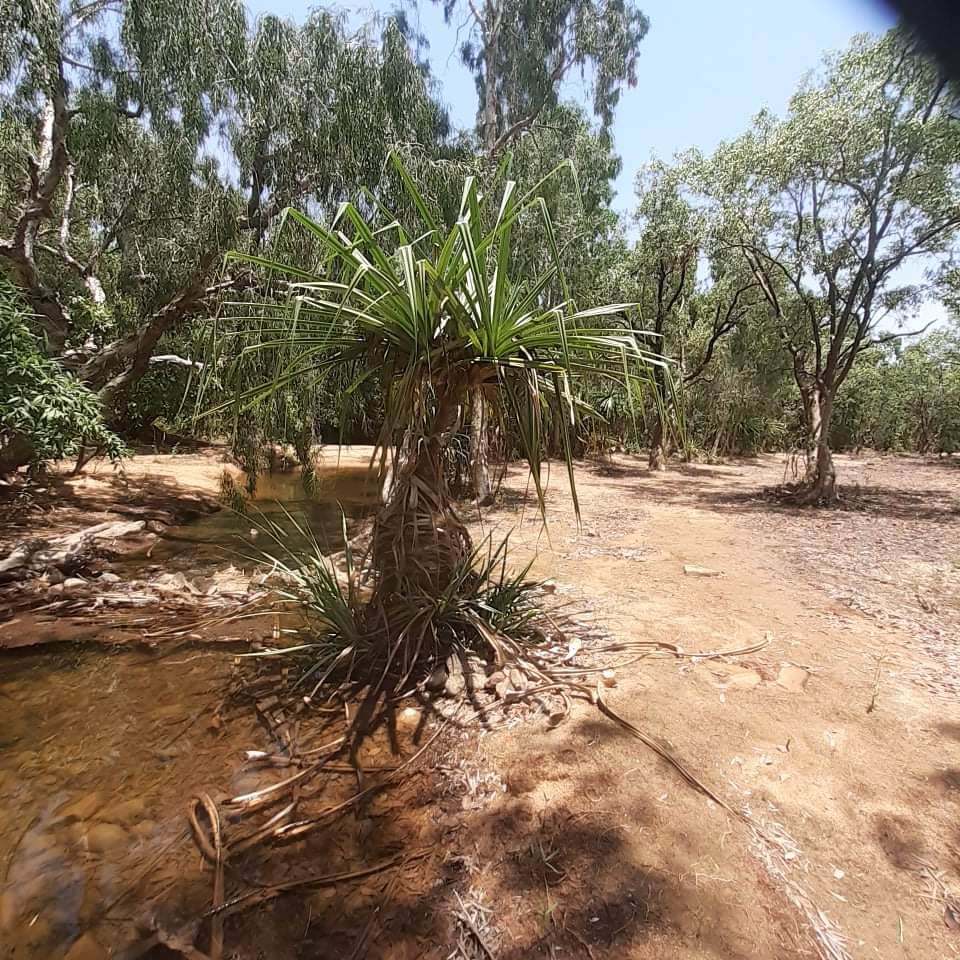 Stray Creek Conservation Area is approximately 200km south-east of Darwin and 30km south-west of Umbrawarra Gorge Nature Park.
The conservation area conserves riverine vegetation along Stray Creek and a small section of the Daly River along its northern bank.
It comprises 3 portions of land. Two are located next to the Daly River and Stray Creek. The final isolated portion is approximately 5km away.
There is permanent water and a large variety of trees that attract many birds, fish and other animals to this area.
The area protects part of the Daly River and its riverine wildlife.
Once in the conservation area, an unsealed road provides dry season access (May - September) for all vehicles. The towing of a camper trailer is usually possible.
There are risks of human contact with saltwater crocodiles along the public road running through the area.
The area is managed in conjunction with other nearby conservation areas to protect the Daly River and some of its tributaries.
There are no facilities.
You can also visit nearby Oolloo Crossing Conservation Area.
Check if park is open
Parks may close unexpectedly due to bushfires, flooding or park maintenance.
Before you go, check if the park is open. Call 08 8999 3973.
Park sites and attractions
You can do the following activities in the conservation area:
fishing
camping
picnicking
bird watching.
Camping
There are no facilities provided in the Stray Creek Conservation Area.
You must take all of your rubbish with you.
All cultural items and wildlife are protected.
You can't bring the following:
generators
pets, leave them home.
Book and pay online
You must book and pay online for designated campsites and some multi-day walking trails. Do this before you go.
You can't pay at the park.
Find out more about how to use parks booking system.
If you are ready, book now.
Other activities
How to get there
Head south from the Adelaide River Township for 51.4km.
Then turn right onto Dorat Road for 5.3km, and left onto Oolloo Road for 43km.
Turn left onto Flemming Road for 43.7km.