Erosion hazard and restricted use areas
Under the Soil Conservation and Land Utilisation Act areas of land that are subject to soil erosion or that are likely to become subject to soil erosion may be declared Areas of Erosion Hazard.
These areas are defined by a map and prescribe measures to be taken in the area to reduce the hazard.
The declaration may also require treatment to be carried out on the land and can also determine the number of livestock permitted to be carried and may otherwise restrict the lawful use of the land to which it relates.
An example of a declared erosion hazard area is the rural area to the south of Alice Springs where landholders are required to maintain good ground cover to control dust.
For more information read Alice Springs Erosion Hazard Area (570.4 kb).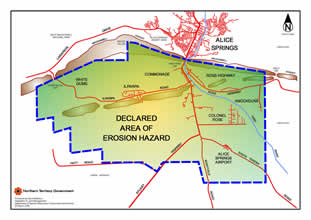 Restricted use areas
Under the Soil Conservation and Land Utilisation Act an area of land may also be declared a Restricted Use Area.
These are areas where the land is subject to soil erosion through use by the public.
A Restricted Use Area does not permit the use of a motor vehicle, the removal or damage of any vegetation, the removal of sand, gravel, rock, clay or earth, the interference with any erosion prevention works or causing water to be drained over the area.
An example of a Restricted Use Area are the areas adjacent to Imaluk and Wagait Beach on Cox Peninsula and adjacent to Bradshaw Drive in Alice Springs.
For more information read Cox Peninsula Restricted Use Area (621.7 kb) and the Alice Springs Restricted Use Area (792.4 kb).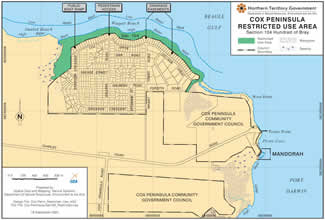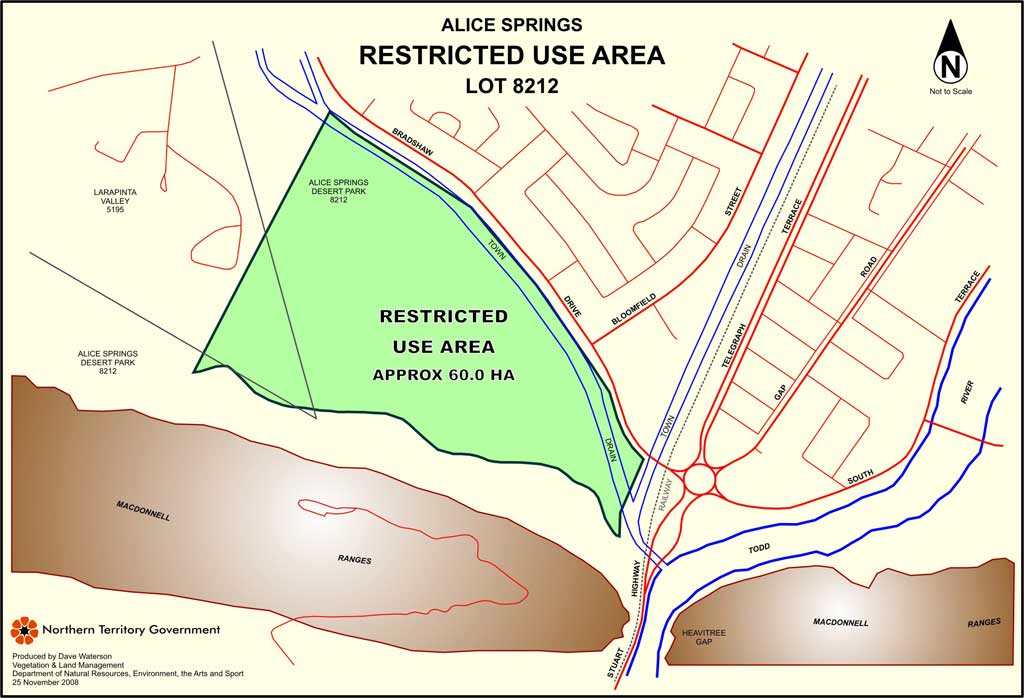 Last updated: 15 December 2016