Exotic ants
Browsing ant
Browsing ants (Lepisiota frauenfeldi) are an exotic invasive ant species of national significance and a serious environmental pest.
They have not established in Australia but there have been several small infestations detected in the Northern Territory (NT), Western Australia and Queensland.
They are commonly found in South East Asia, including Timor-Leste.
Browsing ants are omnivorous. They are often found on the ground as well as in trees, leaf litter and infrastructure, including electrical boxes.
A distinct behavioural trait is that when undisturbed, they generally move around very slowly. But when disturbed, they run around in a haphazard way.
Current situation in the NT
Browsing ants were identified in the Darwin Port region on 6 August 2015 by Australian Government biosecurity officers.
Since then, 23 infected locations have been detected. Initially, known infestations were limited to Berrimah, East Arm, Frances Bay and Wickham Point.
In September 2020, there was a detection near Kakadu which was a direct trace from the most recent detection in Darwin.
Treatment and surveillance
Treatment is underway at this most recent infestation and surveillance is being carried out to confirm that it has not spread into surrounding areas.
To eradicate this latest detection and show proof of freedom, funding for the National Browsing Ant Eradication Program (NBAEP) NT has been extended until November 2023.
As a result of NBAEP NT's activities, 18 of the locations initially detected have been resolved. The remaining 5 locations are expected to be resolved once post-treatment surveillance is complete.
The Department of Industry, Tourism and Trade (DITT) has carried out extensive surveillance with help from Aboriginal ranger groups at remote sites across the NT, with no further detections.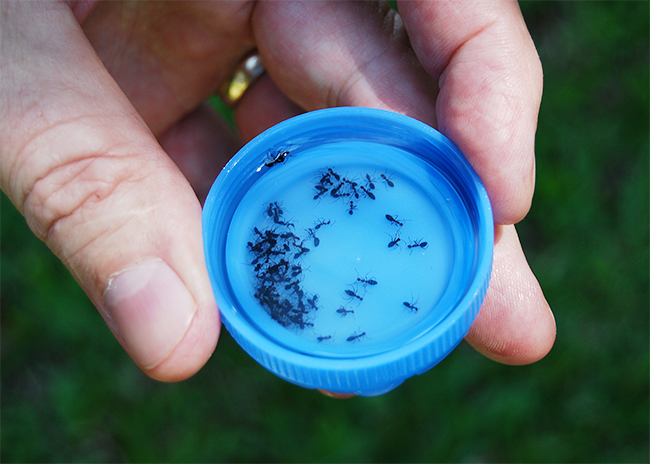 Print all pages in this section
---
Last updated: 23 May 2022
Give feedback about this page.
Share this page:
URL copied!