This area features an attractive circle of large golden canes in the central area and a border of colourful evergreen shrubs, ground cover and palms.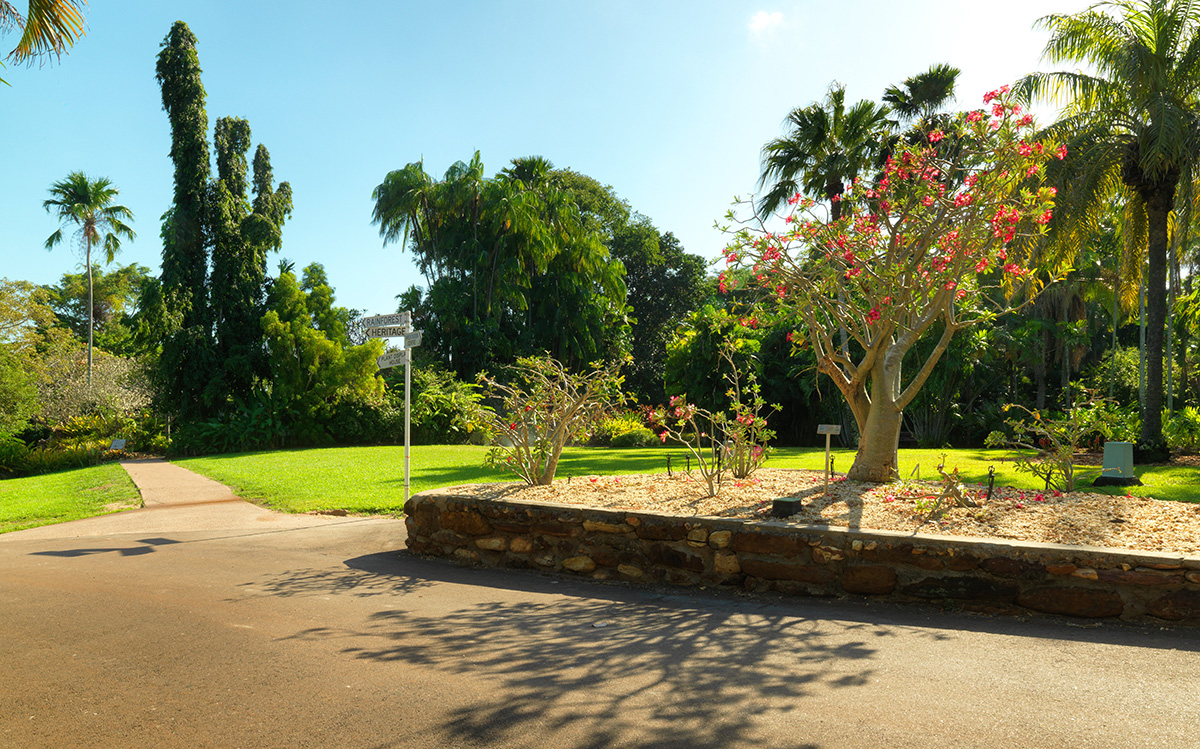 Holtze Lawn (11 on map)
Area use
Small to medium size events
Capacity
Up to 200 people
Electricity
Yes - 2x3 phase and 6x15 amp
Lighting
Partial - you need to organise extra lighting
Toilets
Located in the Orientation Centre
Water
Located in the Orientation Centre
Site fees
From $350, non-refundable for individuals
Bond

$450 signed bond authority invoked only if the area is not returned in good order

Access
Via Geranium Street entrance off the Stuart Highway
You must get a key to get through bollards and onto the lawn
The only vehicles allowed to enter are for bridal cars, caterers and decorators
Car parking
Via Geranium Street entrance off of the Stuart Highway
Special instructions

Contact the events coordinator if you need a dance floor, marquee, cool room, extra lighting, or you want to inspect the site. Where possible no stakes or star pickets may be used.