No Germs on Me
No Germs on Me is a social marketing campaign to promote the benefits of regular face washing and hand washing with soap. It was developed to address the high rates of infection among children in Aboriginal communities.
The television commercials and posters on this page are useful resources to promote routine hand washing with soap after going to the toilet, changing babies' nappies and before touching food. Research shows this is the most cost effective way to stop the spread of infection.
The television commercials below also show the importance of children washing their hands and faces before touching young babies to help stop the spread of respiratory infections and trachoma.
Aboriginal people living in remote communities guided the development of these resources. An urban campaign has also been developed to promote hand washing to the general public.
No Germs on Me TV commercials have a light-hearted, humorous tone and are designed to stimulate thinking about the benefits of hand washing.
The catch cry 'didya wash ya hands?' and logo with the response 'no germs on me' brand all campaign materials.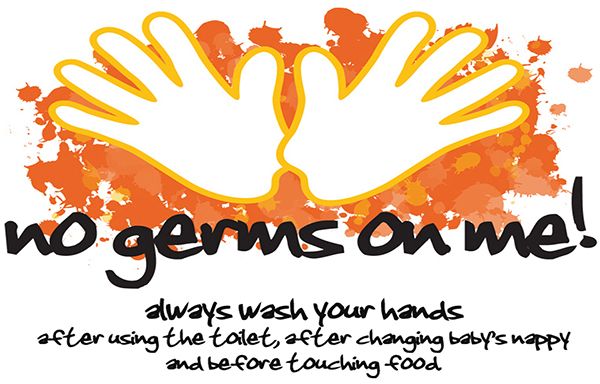 Campaign material
The No Germs on Me commercials and posters below are useful for schools, childcare centres, remote community stores and public health professionals to promote safe hygiene.
Posters with AFL players
---
Last updated: 01 February 2017
Give feedback about this page.
Share this page:
URL copied!