Reef fish protection areas
You are not allowed to go recreational fishing in any reef fish protection areas, but you can travel through these areas.
Protection of these areas prevents over-fishing of golden snapper, black jewfish and other vulnerable reef species.
These reef fish protection areas are temporary and will remain for at least five years.
Commercial fisheries that are not allowed to operate in reef fish protection areas include all of the following:
Bathurst Island
The Bathurst Island protection area covers stocks of reef fish around Darwin and the important reef habitat along the west coast of the island.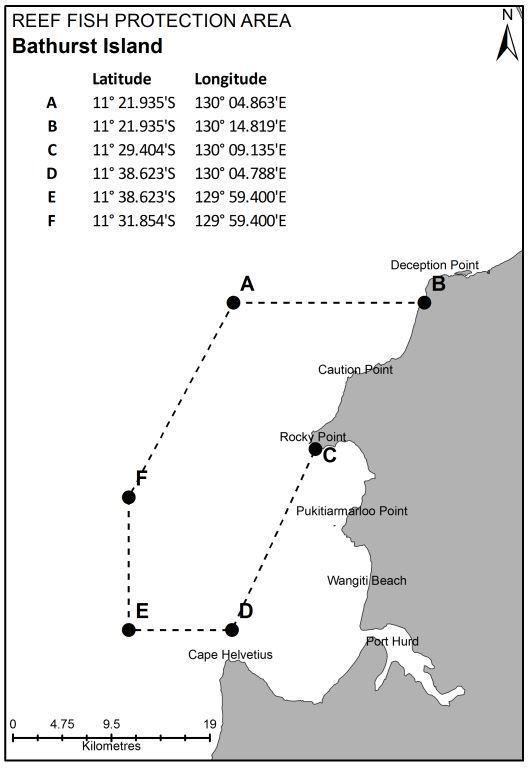 Melville Island
The Melville Island protection area covers the eastern coast of the Tiwi Islands and fish stocks that may be linked to Chambers and Finke Bay coastal reefs.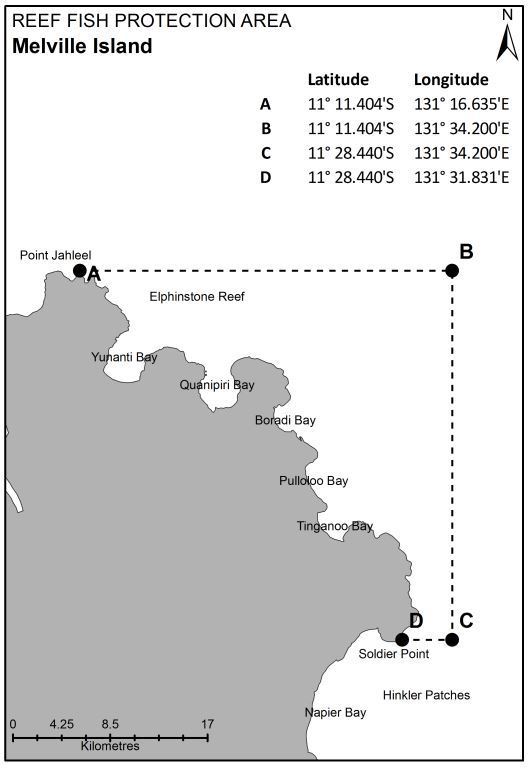 Charles Point Wide
The Charles Point Wide protection area covers important deep water areas to reduce impacts of barotrauma.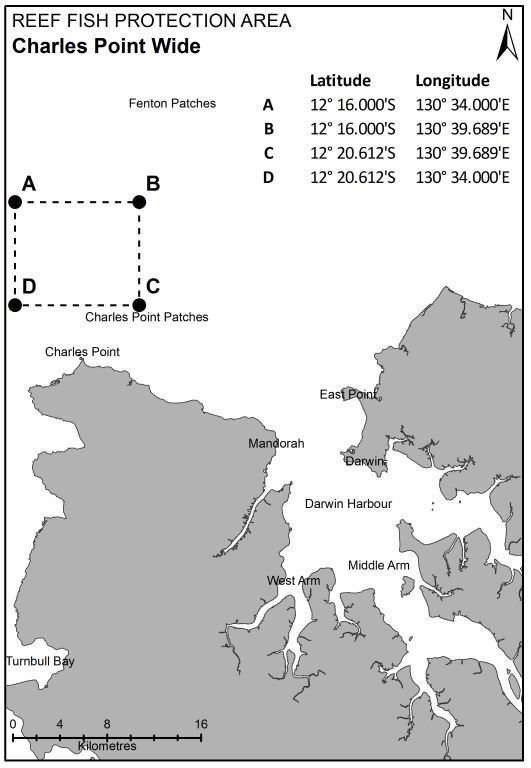 Lorna Shoal
The Lorna Shoal protection area covers reef habitat that have been overfished.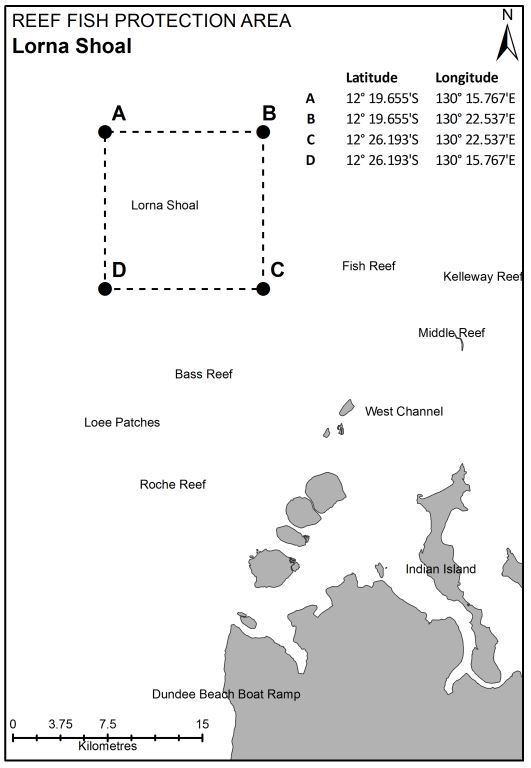 Moyle and Port Keats
The Moyle and Port Keats protection area covers fish stocks that may be linked to Anson Bay, Peron Islands, Dundee and Fog Bay.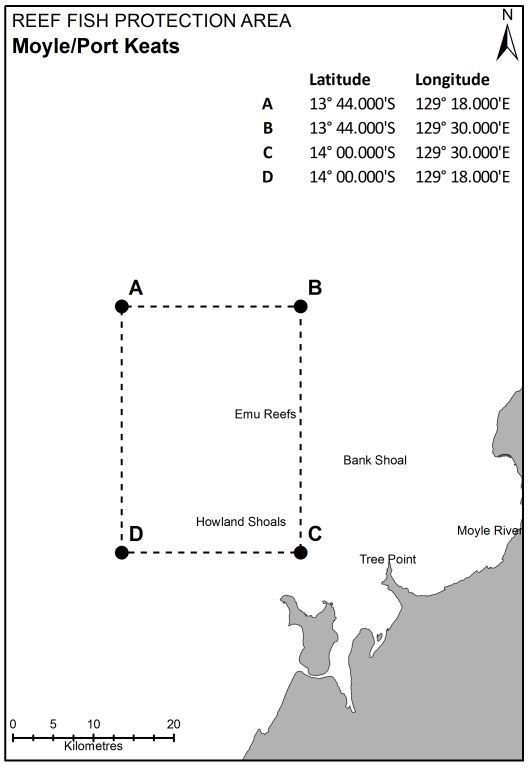 ---
Last updated: 01 March 2016
Give feedback about this page.
Share this page:
URL copied!