Mud crab
Male and female mud crabs may be taken in Northern Territory (NT) waters.
Female mud crabs bearing eggs must be released unharmed.
The smallest males you may take must have an upper shell width of 130mm and females must have an upper shell width of 140mm.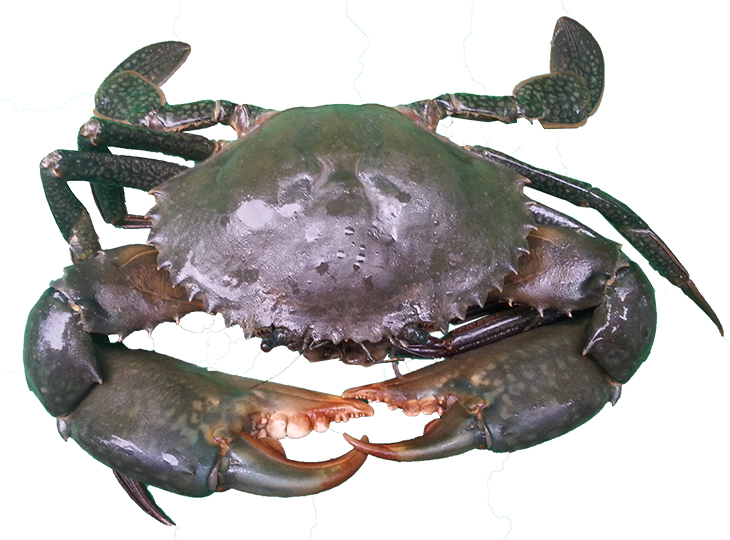 How to catch
You will find mud crabs at creeks and rivers and on coastal flats at creek mouths.
Most are caught during the Dry Season. An incoming tide can provide the best crabbing.
Fish pieces make good bait.
Read about the pots, dillies and nets you can use to trap crabs, fish or other crustaceans in the NT.
How to check
As they grow, crabs shed their shells.
A crab that has recently shed its shell may not be full of meat and you should return it to the water.
Follow all of these tips to ensure your crab is full of meat:
check the shell and claws for wear and tear - a clean shell and sharp teeth on the claws may mean the crab is not full of meat
press the top of the shell - if it moves the crab is not full
press the underside of male crabs beside the second walking leg - if there is movement the crab is not full of meat.
How to cook
Kill crabs before you cook them by chilling or piercing their central bottom.
You can boil mud crabs whole but do not crack the claws or water will get into the meat.
Cook them for 12 minutes then cool before eating.
If you steam crabs, first clean them and crack their claws so steam gets in and cooks the meat.
---
Last updated: 14 November 2017
Give feedback about this page.
Share this page:
URL copied!