Control areas
There are two citrus canker control areas:
the greater Darwin area and beyond, south to Adelaide River, east to Kakadu and west to Dundee
and the Katherine local government area.
These control areas are displayed in grey on the map below.
You can't move citrus canker host plants or their fruit and leaves out of these areas without a permit.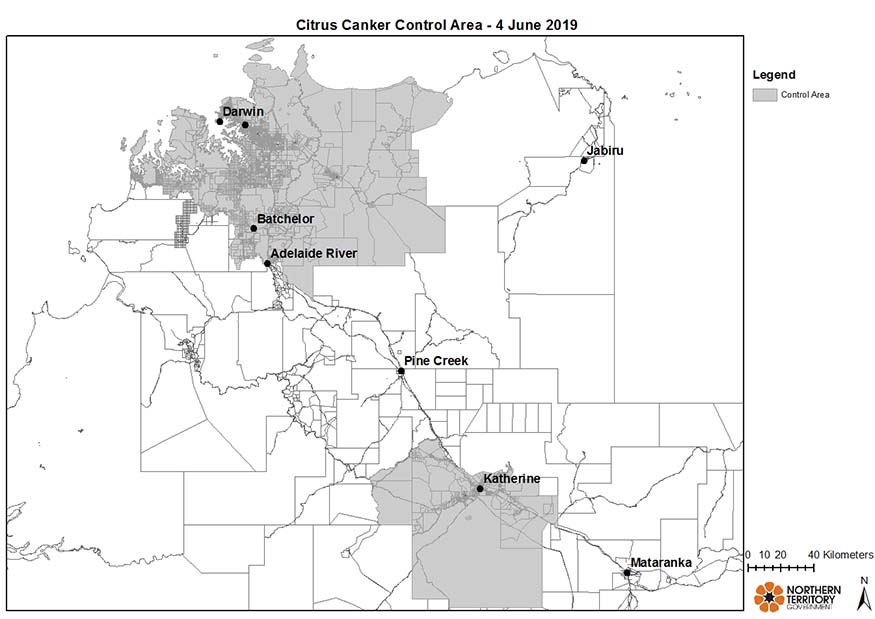 ---
Last updated: 20 March 2020
Give feedback about this page.
Share this page:
URL copied!