Tomatoes
This page has information about growing tomatoes at home in the Northern Territory (NT).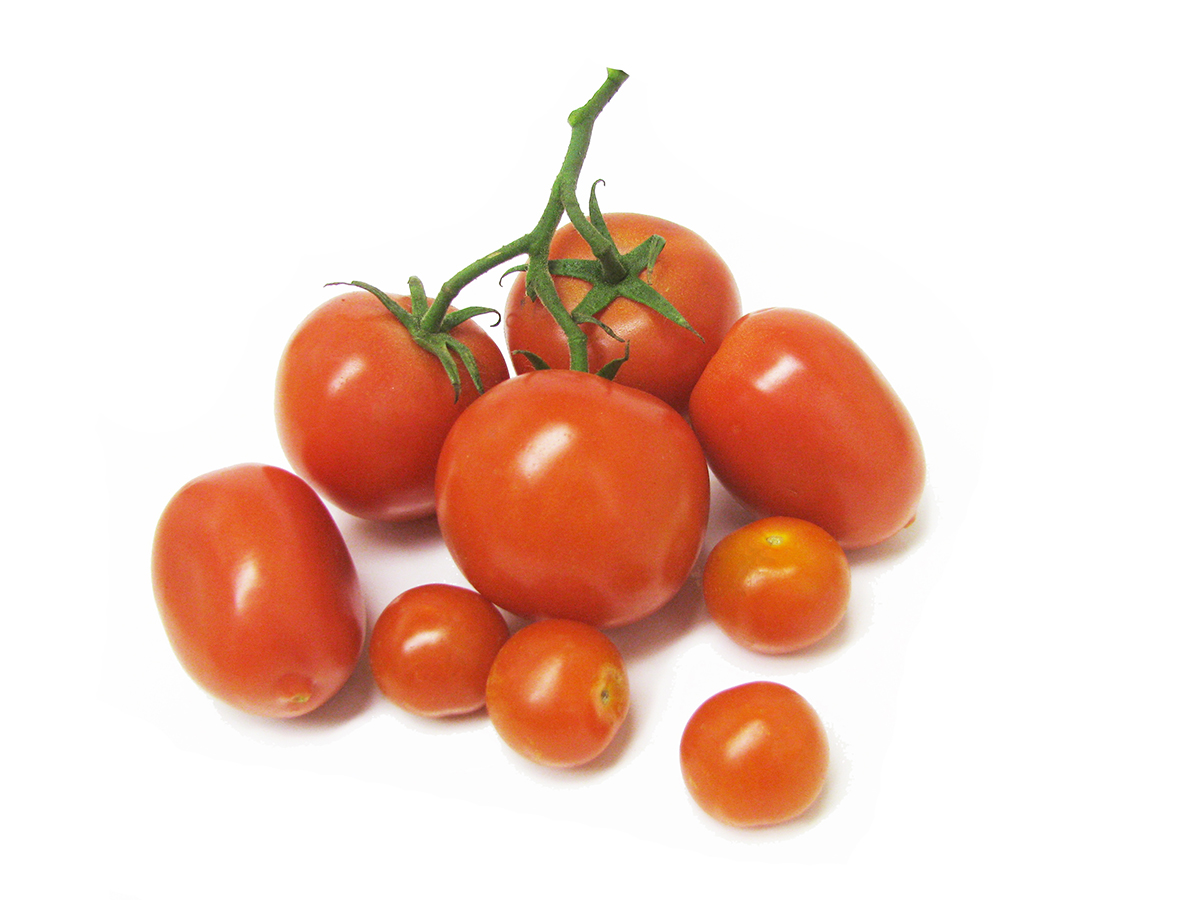 About tomatoes
Name: solanum lycopersicum.
Australian distribution: tomatoes are grown throughout Australia.
Description
Tomato plants grow up to 3m tall. The fruit can be cherry sized, oval shaped or large and round.
They will trail along the ground unless staked or trellised.
In the NT tomatoes are generally grown as a Dry Season annual. They can be grown outdoors during winter and in shadehouses during the summer.
Preferred climate and soil
Tomatoes grow best in well drained and fertile soil at a depth of 70cm. Soil should be moist but not wet.
Varieties
There are many tomato varieties available.
Varieties that grow well in the NT include summer taste, scorpio, tracer, grosse lisse, futura and cherry.
Propagation
Tomatoes can be planted from seeds or seedlings. They grow best in the NT when planted from late April to July.
Tomatoes should be spaced 60cm apart and grown on a trellis about 1.8m tall, or up stakes.
Seedlings should be planted carefully into moist soil in the evening to prevent sunburn.
Pests and diseases
There are several pests and diseases that affect tomatoes, including caterpillars, aphids, white flies, mites, thrips, bacterial wilt, nematodes and yellow leaf roll virus.
You will need to look after your tomatoes to reduce crop loss or damage.
Fruit season
Tomato plants fruit between May and October in the NT.
Harvest
Pick the fruit when it is firm and has some colour. It will continue to ripen after picking.
Storage
Tomatoes can be stored between 7 and 15 degrees Celsius with 85% to 95% relative humidity.
Eating
Tomatoes can be used fresh, cooked or in preserves and sauces.
---
Last updated: 26 February 2016
Give feedback about this page.
Share this page:
URL copied!