Be alert to a cyber scam targeting NTG suppliers
-->
Some NTG suppliers are being targeted by scam emails impersonating NTG email accounts.
The scam email includes a link to download a document imitating a contract approval.
Advice and actions
Do not click or save the attachment as it may download malicious malware onto your computer
Delete the email
The NTG will not send you contract documents in this form.
If you are concerned you may have clicked on the link it is recommended you contact your IT provider for advice and assistance.
Example of scam email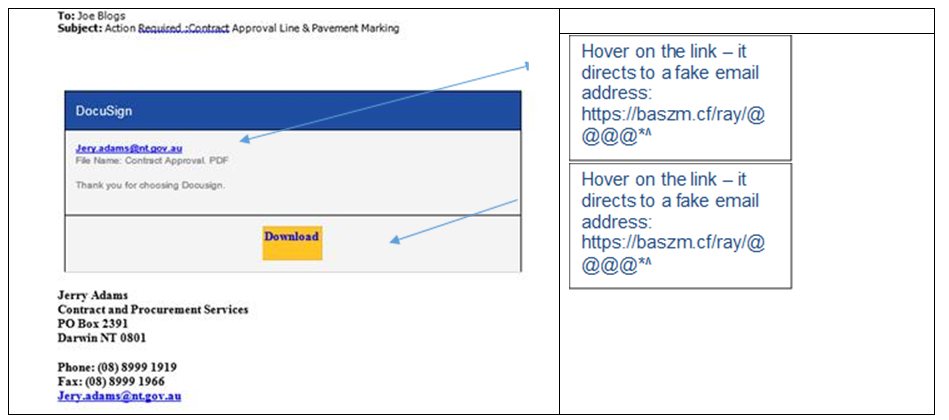 This scam email has not come from NTG Contract and Procurement Services.
Scam alerts and reporting scams
Information on scams can be accessed at the Australian Cyber Security Centre's www.scamwatch.gov.au
If you think you have been sent a scam email you can report it online to Scamwatch, so other businesses can be alerted.