The Moses perch is generally whitish or pink with a silvery sheen and often brownish on the upper part of the head and back.
They are also called Russell's snapper.
A black spot which is sometimes faint might be seen on the sides below the front of the soft dorsal fin.
Juveniles from the western Pacific are whitish with four black stripes on the sides and with a black spot on the upper back.
Moses perch are good to eat and are usually kept whole due to their small size.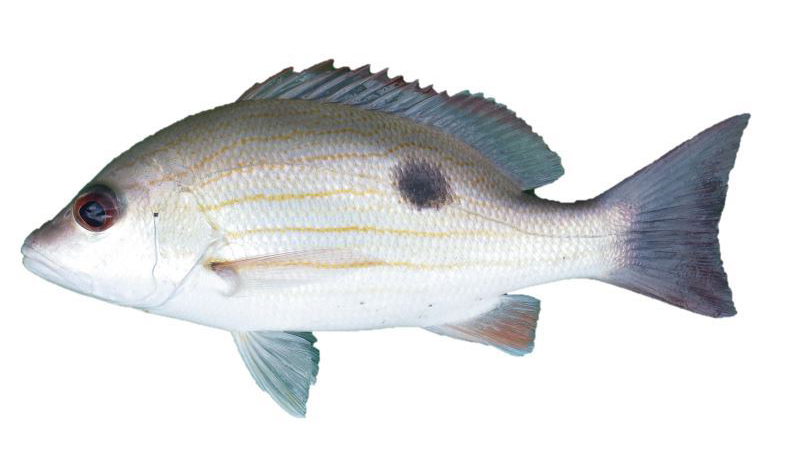 Where they live
Adults live around coral reefs, inshore and offshore, and inshore rocks. They can be found at over 20m, but most often at 50m. Juveniles live around mangrove estuaries and lower reaches of freshwater streams.
Size
Moses perch can grow to 50cm and over 3kg.
Last updated: 13 October 2017