Town centres you can be banned from
Where you can be banned in Katherine
Katherine's central business district (CBD) is declared a high-risk area - see map below.
You can be banned from Katherine's CBD if you do any of the following:
cause alcohol-fuelled violence
are involved in a crime
display anti-social behaviour
refuse to leave the premises.
This means:
the police can ban you from the area for up to 14 days
a court can exclude you from the area.
Find out more about the types of bans you can be given.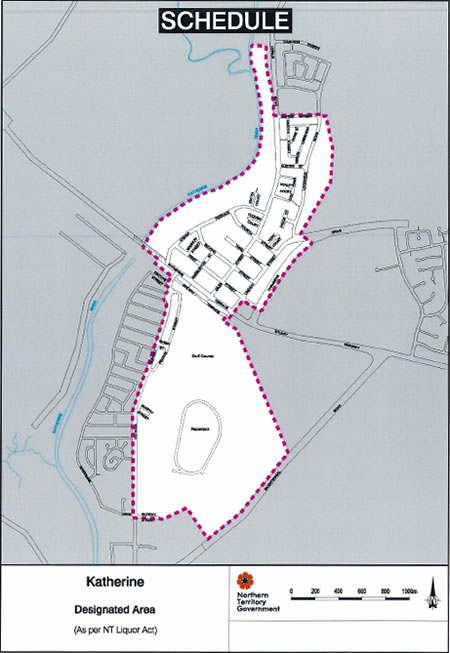 Map showing outline of the Katherine CBD high-risk area, includes all areas within the boundaries of the junction of Giles Street and Cameron Street towards the Katherine River, along the edge of the river to Katherine Terrace, encompassing Giles Park and O'Shea Park, along Katherine Terrace to the Victoria Highway, along the Victoria Highway to Murray Street, continue along Murray Street joining up with the borderline of the Rodeo Arena and Showground at Bicentennial Road, follow the Rodeo Arena and Showground borderline up to Railway Terrace, across the Stuart Highway and along Lindsay Street to First Street, along First Street to Chambers Drive, continue along Chambers Drive to Lockheed Road, along Lockheed Road, including Lockheed Park on the right, to Rapide Street, along Rapide Street and Giles Street, returning to the junction of Giles Street and Cameron Street.
Print all pages in this section
---
Last updated: 18 November 2022
Give feedback about this page.
Share this page:
URL copied!