Town centres you can be banned from
Where you can be banned in Darwin
Darwin's central business district (CBD) is a designated area - see map below.
You can be banned from Darwin's CBD if you:
cause alcohol-fuelled violence
are involved in a crime
display anti-social behaviour
refuse to leave the premises.
This means:
the police can ban you from the area for up to 48 hours or
a court can ban you from the area for up to 12 months.
Find out more about being banned from a designated area.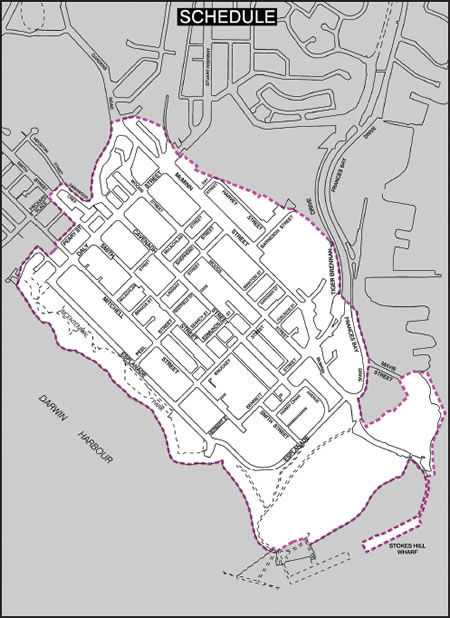 Map showing outline of Darwin CBD designated precinct, includes all areas within the boundaries of shoreline along The Esplanade and Kitchener Drive, Darwin Waterfront, Stokes Hill Wharf along to Mavie Street, along Frances Bay Drive and Tiger Brennan Drive, veering off past Barneson Street and along Harvey Street to Daly Street bridge, crossing the Stuart Highway and along McMinn Street to Hood Road, back along Gardens Road to Dashwood Crescent, into Houston Street and back along Smith Street towards the City, into Peary Street and down to Doctors Gully returning to the start of shoreline at The Esplanade.
Print all pages in this section
---
Last updated: 18 August 2022
Give feedback about this page.
Share this page:
URL copied!