Town centres you can be banned from
Where you can be banned in Alice Springs
Changes to the NT Liquor Act
On 1 October 2019, liquor laws changed in the Northern Territory (NT).
The information below is currently under review.
For more up to date information, contact Licensing NT.
Alice Springs' central business district (CBD) is a designated area - see map below.
You can be banned from Alice Spring's CBD if you do any of the following:
cause alcohol-fuelled violence
are involved in a crime
display anti-social behaviour
refuse to leave the premises.
This means either:
the police can ban you from the area for up to 48 hours
or a court can ban you from the area for up to 12 months.
Find out more about being banned from a designated area.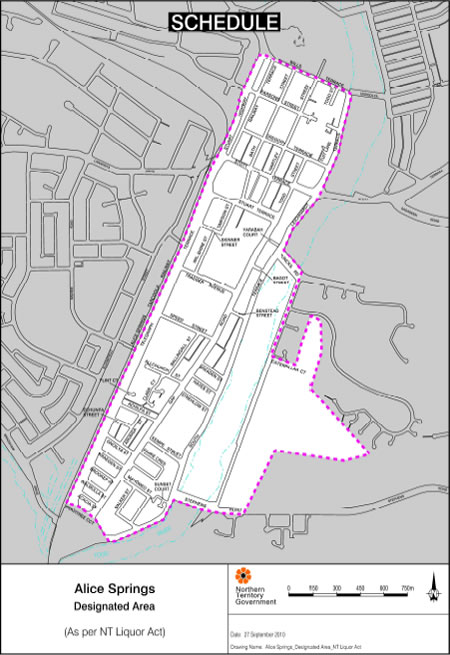 Print all pages in this section
---
Last updated: 05 June 2015
Give feedback about this page.
Share this page:
URL copied!