Surface water
Drainage divisions
The Northern Territory (NT) is covered by four drainage divisions based on rivers flowing into a particular sea or inland.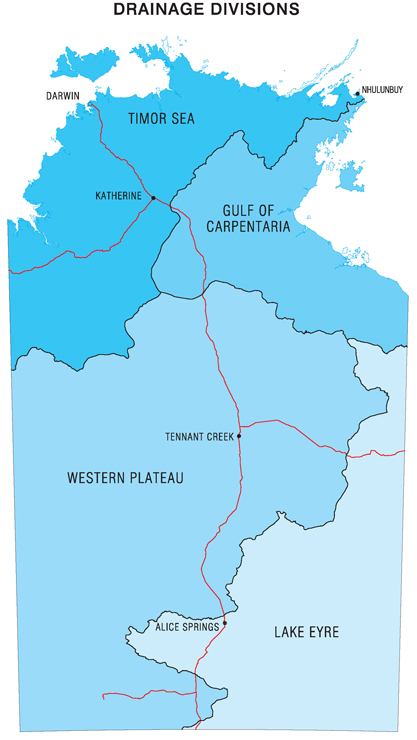 Each drainage division has numerous river basins, which are the catchment areas of major rivers. There are 35 river basins in the NT.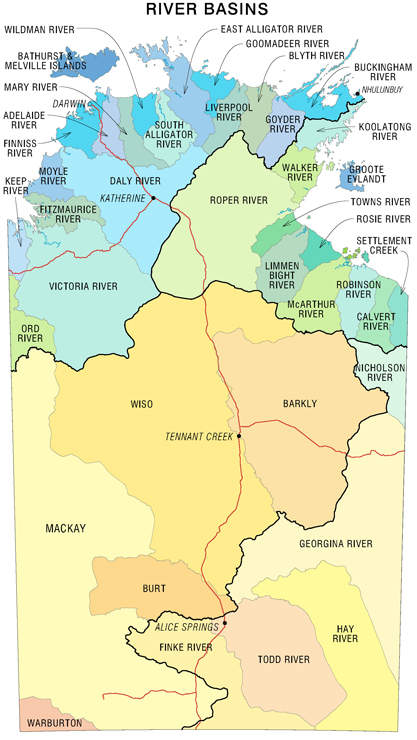 Print all pages in this section
---
Last updated: 04 March 2016
Give feedback about this page.
Share this page:
URL copied!